Director of Elementary Leadership Job Description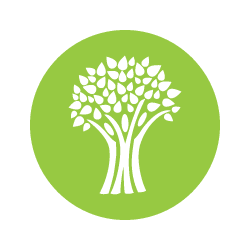 Director of Elementary Leadership (Full-time)
Organization Overview
Casa Chirilagua's mission is to develop relationships with families to see the Chirilagua neighborhood transformed by Christ. Casa Chirilagua began as an intentional community in 2007, when the founders moved into the community of Chirilagua to learn from their Central American immigrant neighbors what it means to 'love God and love your neighbor as yourself'. In 2011, Casa Chirilagua officially became a 501(c)(3).
We seek to live incarnationally among our neighbors, positioning ourselves to be the hands and feet of Christ daily. We seek relationship, recognizing that transformation occurs through Christ-centered connections, that programs serve as access points rather than ends in themselves. We seek, live, and profess a message of restoration between God and people and between individuals. We highlight these values in what we call the 5 R's. These values guide our decisions and focus for the future and growth of our organization; 1) Reliant on God, 2) Rooted in the community, 3) Relational is all we do, 4) Reconciliatory toward God and one another and, 5) Regenerative, investing in the regeneration of individuals and our entire neighborhood.
Touch points with families begin within our Leadership Pipeline, which consists of our elementary (1st to 5th grade) after school program Kids Club, our middle school (6th to 8th grade) program Teens Club, our high school (9th to 12th grade) program Casa to College, our Bible studies for middle and high school students, and our one-on-one Mentoring program. Currently, there are 105 families enrolled in our Leadership Pipeline.
In 2023, Casa Chirilagua is entering a new strategic direction which focuses on our Leadership Pipeline. This new direction consists of seeing every family unit in our Leadership Pipeline 1) understand the power of the Gospel and be invited to participant in the building of God's kingdom, 2) support their child as they learn and practice vital leadership skills, 3) support their child in graduating high school and 4) create a post-high school plan alongside their child throughout their Leadership Pipeline journey that propels them into college, a trade school, and/or an entrepreneurial career.
Learn more at casachirilagua.org.
Position Summary
As part of Casa Chirilagua's Leadership Pipeline team, the Director of Elementary Learning and Leadership will perform functions to lead and manage the coordination and administration of the Casa Chirilagua's elementary school programming; strengthen relevant partnerships particularly within the Alexandria City Public School district (ACPS) that support the academic success and leadership development of 1st-5th grade students; provide mentoring and guidance to children involved in Casa Chirilagua's programming. This position is supervised by the Leadership Pipeline Director.
Additionally, they will be responsible for supporting family engagement efforts as coordinated by the Leadership Pipeline Director and the Director of Adult Leadership. The Director of Elementary Leadership will work in collaboration with all Leadership Pipeline directors to identify high-need or at-risk families. The Director of Elementary Leadership will execute any responsibilities delegated by their supervisor for case management. As a supervisor to the assistant program coordinators (Local Leaders), the Director of Elementary Leadership will oversee the accountability of these individuals to their work plans and will provide ongoing feedback and daily support to their work.
The Director of Elementary Leadership is a seasoned educator and/or has experience in childhood development and after-school programming. They will have demonstrated experience mentoring children in culturally relevant and honoring ways. The ideal candidate is passionate about Casa's mission and vision and is committed to seeing children flourish in their giftings to find academic success and develop as leaders. They will be experienced in working with children in marginalized communities and are committed to leading them as they participate in programming that supports their holistic growth. He or she is looking for an opportunity to cultivate the gifts of Latino children in the Chirilagua neighborhood so that they can become the next generation of young Latino professionals, entrepreneurs, Christian faith leaders, and change makers in the Chirilagua neighborhood.
Key Duties and Responsibilities
Program Development, Management, and Implementation

Create annual program budget. Implement approved budget through program spending and ensure spending aligns with the limits set for each category.
Develop programming that supports the leadership development and academic success of elementary school students within the Leadership Pipeline. Manage the day-to-day detailed aspects of programs in alignment with the organization's strategic plan.
Responsible for gathering both qualitative and quantitative data to use in evaluating the program's success in achieving the goals outlined in the strategic plan.
Responsible for understanding the academic journey of an elementary ACPS student and to maintain an academic program curriculum that supports relevant student benchmarks (i.e. reading levels, Standards of Learning (SOL) testing scores) so that students are supported in each elementary grade level.

Personnel Supervision

Hire, train, and conduct employee reviews program support staff (Local Leaders). Contribute to development of  team trainings as needed.
Acclimate volunteers to the rhythms and routines of the program. Mentor program volunteers as they support the academic, emotional, and if applicable, spiritual development of program participants. Support Volunteer Coordinator in trainings as needed.

Relationship Management

 Communicate and collaborate with specific external stakeholders (program specific non-profit partners, church partners, school partners, etc.) to enhance the programmatic offerings to students.

Ensure that programmatic partnerships with external stakeholders are aligned with the program and organization's strategic goals.

Maintain clear and consistent communication with parents of enrolled students regarding program schedule, student behavior or academic concerns, and opportunities for parent participation in the program.

On a case-by-case basis, collaborate with parents of enrolled students on how to best communicate their child's needs to relevant school district personnel. Facilitate this communication as needed.

On a case-by-case basis, collaborate with Leadership Pipeline directors on case management for high need families.
Key Competencies:
 Communication: Ability to clearly, professionally, empathetically listen and communicate with parents, children, team members, ACPS staff, and other professionals. Spanish fluency is required; must speak at an advanced level or higher.
Fiscal Responsibility: Has one or more years of experience creating and implementing a program budget, demonstrating fiduciary stewardship.
Program Development: Has successfully researched, developed, and implemented program curriculum with elementary age students for at least two years with certifiable references.
Detail-oriented: Highly organized, able to meet deadlines, and manages time well.
Technology: Experience with Microsoft Office Suite: Outlook, OneNote, Word, PowerPoint, Excel.
Mentorship: Has two or more years of experience in identifying and cultivating leadership skills in a team or individual. Has successfully coached a predecessor or similar into a new leadership role.
Creative: Exhibits the ability to think outside of the box, problem solve with fun, innovative and new ideas, and has a good sense of humor.
Culturally Competent: Has a demonstrated ability to listen to and learn from a community that differs from the one they were raised in. Ability to identify potential assumptions or biases and proactively seeks feedback in their learning.
Motivated: Continually looks for ways to improve themselves, processes, systems and the way their team works together. A hard worker who is self-motivated, diligent, and practices self-care (tending to their physical, emotional, and spiritual needs). Proactive in bringing ideas for individual and corporate improvement to their supervisor.
Emotionally intelligent: Integrates well to a team and collaborates with team members. Has good common sense about people, is self-aware, and tends to know what is happening within group dynamics and how to deal effectively with others. Asks good questions, listens to what others are saying and stays engaged in conversations.
Christian faith: Manifest evidence of personal faith in Jesus Christ, actively pursuing spiritual mentorship and community, and a theological perspective that aligns with Casa Chirilagua's Core Values.
Education:
Bachelor's degree in education, early childhood development, or related field.
Two or more years of experience leading academic programming; experience in successfully leading an after-school program is strongly desired.
Ability to frequently stand, walk, stoop, sit, crouch, bend, speak, and hear. Ability to engage in physical activity with students.
Wide-ranging knowledge of academic and developmental needs of elementary age children.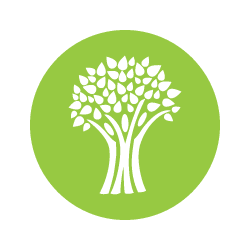 Get Involved
Our relational network of volunteers and donors reflects a diverse group of individuals from all over the Washington, D.C. metro area. As a non-profit, we rely on the community for assisting program directors on-site, being mentors, supplying the needs of our food pantry, and everything in between. Each member of our Casa community holds a unique gift, whether time, talent or treasure.