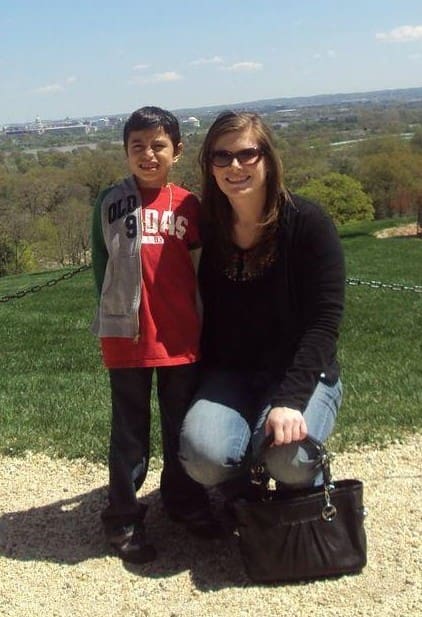 My journey as a mentor began in early 2010. God had been calling me to step out in faith and actively serve Him – I just wasn't sure how or where. When I heard about Casa Chiri and its mission for kids in our community, I knew this was the path that He wanted me to take. I pictured my future mentee as a quiet, sweet girl who loved reading and getting straight A's. Imagine my surprise when I met Jeffrey, a very rambunctious first grader who loved comic books, soccer and clowning around!
It's hard to believe that three years have passed so quickly and he's now in 4th grade. I have so many great stories about Jeffrey but I will never forget the day he showed me his first A+ spelling test, after months of struggle (and a few tears). He was so proud of himself! Jeffrey is truly a joy to be around: he's hilarious and he loves learning about the world around him. We have so much fun together – whether it's bowling, mini-golf, ice skating, painting, museums, laser tag, or the aquarium.
Jeffrey has challenged me to be more patient and look at the world much differently than I did before – he is a true blessing in my life and he makes a big impression on everyone he meets. I'm so excited to see this awesome kid continue to grow and achieve!
– Jennifer Lemmert