Our fifth grade students from Kids Club will be entering middle school this coming fall and as it stands, they will not have the academic, relational and spiritual support they have at present through Kids Club.  As we deepen our relationships with families and students, we find a growing need to widen our reach to middle school youth due to a rise in high-risk behaviors (including: drug use, alcohol abuse, sexual experimentation, pregnancy, prostitution, gang involvement and violent behavior).  The body of Christ should be offering positive alternatives to the streets for these youth.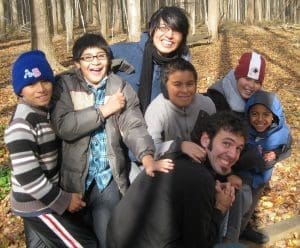 That's why this fall we are launching our Middle School program which will offer these youth better opportunities.  We are in the process of hiring a Middle School Coordinator who will provide a safe presence at the middle school, be an advocate for the students, and work alongside teachers and parents .  They will work with the students on their academic and social goals as well as monitoring academic progress, behavior and social concerns.  And just like at Kids Club the students will continue to get after school homework assistance and the chance to go on "Experience and Exposure" reward trips.
We want our students to continue to be holistically supported (relationally, educationally, emotionally and spiritually) in Middle School, and in the future through high school, giving them the keys to graduate, and, in turn, equipping them to serve their community with Christ's love.