Part-time Local Leader Job Description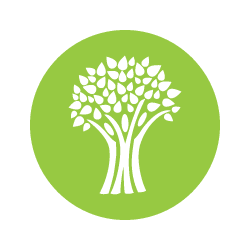 Organization
Casa Chirilagua offers a selection of integrated programs that involve the entire family in order to develop relationships with families to see the Chirilagua neighborhood transformed by Christ. We design these programs, which include academic support, language fluency instruction and character development, to foster long-term relationships. We are a faith-based, 501(c)(3) Christian Community Development nonprofit with 12 staff members and over 100 weekly volunteers who serve more than 120 families per week via multiple individual development programs. Join a vibrant, diverse ministry team and invest in meaningful work daily. Visit www.casachirilagua.org to learn more.
 Position Summary
As part of Casa Chirilagua's Leadership Pipeline team, the Local Leader will perform functions to lead the administration and implementation of Casa Chirilagua's elementary programming.
 Key Duties and Responsibilities
Program Implementation and Oversight

Create annual lessons plans for academic, emotional, and spiritual development of students utilizing resources provided by Casa Chirilagua. Implement lessons and activities ensuring their alignment with the program's goals.
Manage the day-to-day detailed aspects of programs to ensure consistent daily routines for students and volunteers.
Support the program director in gathering both qualitative and quantitative data to use in evaluating the program's success in achieving the goals outlined in the strategic plan.

Personnel Oversight

Acclimate volunteers to the rhythms and routines of the program. Provide clear instructions to volunteers as they support the academic, emotional, and if applicable, spiritual development of program participants. Model appropriate behavior management strategies for volunteers.

Relationship Building

Communicate and collaborate with fellow program staff members and supervisor to ensure a cohesive and positive learning environment for students.
Maintain clear and consistent communication with all program stakeholders regarding program schedule, boundaries, and behavior expectations in order to support students' wholistic development.
On a case-by-case basis, collaborate with supervisor to identify and provide feedback on the needs of enrolled students based on observations during program time.
Key Competencies
Communication: Ability to clearly and empathetically listen and communicate in order to build new and strengthen existing relationships. Spanish language ability is required. Must speak at an advanced level (can narrate and describe in all major time frames, handle a situation with a complication, and effectively translate between two parties) or higher.
Detail-oriented: Highly organized, punctual, and manages time well to complete daily assignments within a given timeframe.
Technology: Basic computer skills (e.g., Microsoft Office Suite: Outlook, OneNote, Word, PowerPoint, Excel).
Motivated: Continually looks for ways to improve themselves, processes, systems, and the way their team works together. A hard worker who is self-motivated, diligent, and practices self-care (tending to their physical, emotional, and spiritual needs). Proactive in bringing ideas for individual and corporate improvement to their supervisor.
Creative: Exhibits the ability to think outside of the box, problem solve with fun, innovative and new ideas, and has a good sense of humor.
Culturally competent: Has a demonstrated ability to listen to and learn from a community that differs from the one they were raised in. Ability to identify potential assumptions or biases and proactively seeks feedback in their learning.
Christian faith: Manifest evidence of personal faith in Jesus Christ, actively pursuing spiritual mentorship and community, and a theological perspective that aligns with Casa Chirilagua's Core Values.
Education
High School Diploma or GED equivalent
Currently attending higher education/technical school classes or planning to begin these courses within the next year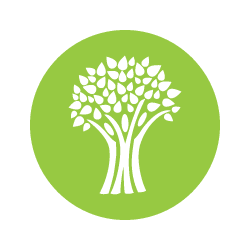 Get Involved
Our relational network of volunteers and donors reflects a diverse group of individuals from all over the Washington, D.C. metro area. As a non-profit, we rely on the community for assisting program directors on-site, being mentors, supplying the needs of our food pantry, and everything in between. Each member of our Casa community holds a unique gift, whether time, talent or treasure.